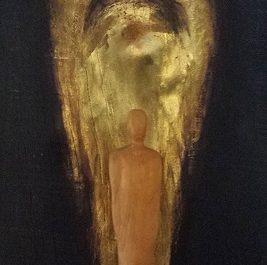 The Chalice Prayer
This prayer always fills me with courage when I struggle to find balance in this alarming world.
The Chalice Prayer
Father, to you I raise my whole being, 
a vessel emptied of self;
accept, O Lord, this my emptiness,
and so fill me with yourself, your life, your light, your love,
that these your gracious gifts may radiate through me
and overflow the chalice of my heart
into the hearts of all with whom I come in contact,
revealing unto them the beauty of your joy and wholeness
and the serenity of your peace which nothing can destroy.
Frances Nuttal
I have written about the Father as the I AM – our progenitor. "Lord" is also a way of addressing our I AM which is the Lord of each of our incarnations.
Image : unknown artist, found on a Face Book post by Alara Mayes