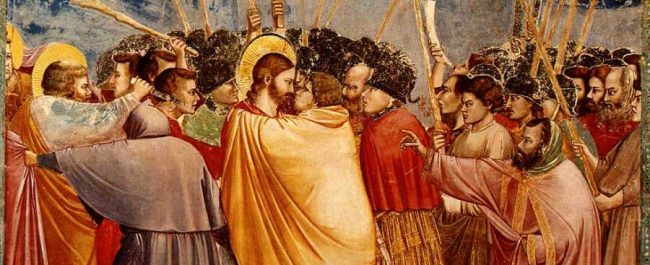 Which Disciple's traits are working in you? #3
"When we think of Jesus and his Disciples, we should be equally mindful of the mighty Cosmic Spirit called Christ gradually becoming infused into the body of Jesus. Only when we think of this Being in this way can we approach the truth of the situation. Two beings; Jesus the man and Christ the Being who had never experience life in a human body before. Imagine that! This happened for the first time in the whole Universe. Think about what it is like to do something for the first time; learning to swim, learning to drive, learning to ski, taking your first roller coaster ride or first bungee jump. Magnify that thousands of times and we may get some idea.
The other side of this story is that humanity cannot move forward without Christ. That is why he went through the process of entering into the man Jesus. We cannot evolve without Christ – not that he does the work for us, no, quite the opposite, we do the work which he has made possible, and he enhances it.
"Truly, truly, I say to you, he who believes in me will also do the works that I do; and greater works than these will he do, because I go to the Father." Jn 14:12
For Jesus to go through the mighty transformation of taking into himself this mighty Cosmic Being required the support of the disciples, just as we need support when we learn to swim, drive or ski. Stop and think for a minute what it would be like to be infused by a being of the stature of Christ. Luke knew when he wrote about the Son of man – the Christ infused human:
"For as the lightning flashes and lights up the sky from one side to the other, so will the Son of man be in his day." Lk 17:24
Are we ready to be struck by lightning? For that is what it is like when Christ becomes active in our being. For that lightning to be effective, we have to make some choices. Otherwise it will burn us or kill us. To survive the strike, the 12 mind faculties represented by the disciples have to be activated in a positive way.
It is a work in progress and we should go easy on ourselves. We can be so critical of ourselves it can be crippling. It is about building pictures for ourselves and taking baby steps. The last three disciples speak strongly about choice. Having choice is so free making; always mindful that if we can make a choice in one direction then we can also make it in another." The Bible Unlocked by Kristina Kaine – soon to be published.
Thomas: Thomas represents reasoning, understanding. Thomas' central role in some of the Bible stories alerts us to the imperative of reasoning. He doesn't take things at face value, he wants to understand and experience things fully. His questioning can be described as a lack of faith or disbelief, however, blind faith is like a blind person crossing a busy road alone.
The Thomas in us continually tests the facts from every side to reach a full understanding. Generally people do not do this; they stop at the first understanding that satisfies them, which is usually only a fraction of the truth. This is lazy – taking the easy way out so we have instant answers and not requiring much effort. What is not realized is that the effort we put in awakens our consciousness. We don't need to find the ultimate truth, or have it given to us by others, it is the striving we need.
James Alphaeus: James the son of Alphaeus represents order, especially creating order in chaos. He is also known as James the Less, or James the Just and is a half-brother of Jesus. James is connected with the use of the word; speech is a very creative thing, primarily because it gives us choice. We can choose to speak or not to speak, and we can choose what to say or what not to say. We can also release a power in what we say, as Jesus did when he said, "Laz'arus, come out." for instance. James is associated with the power in us to say something, perhaps something difficult. James is also the discipline in us not to say something. Our speech will be orderly according to how conscious we are.
James Zebedee: James the son of Zeb'edee represents the faculty of judgment or discrimination within us. Judgement is that higher ability not be swayed by our self-will, or the will of others; to resist being drawn back to the past and to stand in the present, in the new situation, and seek to express our higher will. Within us, our intentions are our will; without, will is visible in our actions.
Simon the Cananaean: Also known as Simon the Zealot who probably belonged to the Zelotes, an extreme Jewish sect. This sect was also known as the Cananaeans. Simon was the brother of James and Jude. After the martyrdom of James, Simon became head of the Church at Jerusalem. In hermetic tradition, the zelator is the one who is able to approach the fire. Simon the Cananaean stands for zeal, enthusiasm; this motivating energy is optimism for the future.
Kiss of Judas by Giotto