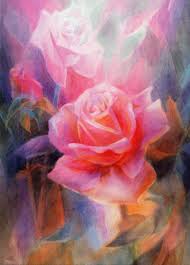 Lent Week 5
I Am the True Vine
"I am the true vine, and my Father is the vinedresser. Every branch of mine that bears no fruit, he takes away, and every branch that does bear fruit he prunes, that it may bear more fruit. You are already made clean by the word which I have spoken to you. Abide in me, and I in you. As the branch cannot bear fruit by itself, unless it abides in the vine, neither can you, unless you abide in me. I am the vine, you are the branches. He who abides in me, and I in him, he it is that bears much fruit, for apart from me you can do nothing. If a man does not abide in me, he is cast forth as a branch and withers; and the branches are gathered, thrown into the fire and burned. If you abide in me, and my words abide in you, ask whatever you will, and it shall be done for you. By this my Father is glorified, that you bear much fruit, and so prove to be my disciples. As the Father has loved me, so have I loved you; abide in my love. If you keep my commandments, you will abide in my love, just as I have kept my Father's commandments and abide in his love. These things I have spoken to you, that my joy may be in you, and that your joy may be full. "This is my commandment, that you love one another as I have loved you. Greater love has no man than this, that a man lay down his life for his friends. You are my friends if you do what I command you. No longer do I call you servants, for the servant does not know what his master is doing; but I have called you friends, for all that I have heard from my Father I have made known to you. You did not choose me, but I chose you and appointed you that you should go and bear fruit and that your fruit should abide; so that whatever you ask the Father in my name, he may give it to you. This I command you, to love one another." John 15:1-17
This passage covers so many ideas our minds can whirl around. During Lent it is good to focus on the will – both the use and misuse of the will.
The highest expression of the I Am is pure will. The road to it is thinking. The lowest expression of the astral is the human-animal willfulness. The road to it is thoughtlessness.
The image of the vine evokes an imagination of nature and the earth. Here we find the natural will which, since Golgotha, is permeated by Christ whose body is the earth. Out of this earthly substance grow plants necessary to keep us alive. Then Jesus, the Christ-ened one, speaks to us – the disciples of the I Am, – saying: "Apart from me you can do nothing" Whatever we do without Christ is indeed nothing, a no-thing.
Look again to the natural world. What is the one thing that sustains life on this planet? Sunlight. Without sunlight we could not live, nor could plants live. It is the sap of the plant that represents will, and this will is associated with the Father.
Now think of the vine. The branches are taken for granted, our focus is on what they produce, the fruit. Don't we prefer to eat the fruit than the branch?
If we focus on the role of the branch we have a true picture of humility. We find a similar image in the foot washing. Jesus had trouble getting the disciples to see the occult principle behind the foot washing, in John 13 he says: "What I am doing you do not know now, but afterward you will understand." John 13:7
As we take possession of our I Am, which means we become like gods, we imagine that we are going to be a great being, better than everyone else, more important, more significant. Everyone should serve us. We could start a new organization called the Fruit Worshippers. We could go around saying to the vine, I am the precious fruit much more interesting than a boring vine ignoring that the vine serves the fruit, the fruit cannot exist without the vine.
At the back of his book, "Occult Science" Rudolf Steiner gives a wonderful meditation. The first part gives a great understanding of the fruits of nature and the fruits of man. Think about these things when you look at nature, don't pass by taking nature for granted.
The Rose Meditation by Rudolph Steiner
"Look at the plant; it grows up out of the soil and unfolds leaf by leaf until it is a flower. Compare it with man as he stands before you. Man has something more than the plant, for the world is reflected in his ideas, feelings and sensations; he excels the plant by possessing human consciousness. But he has had to pay for this consciousness by absorbing into himself on his way towards becoming man; passions, impulses and desires which may lead him into error, wrong and evil. The plant grows according to its natural laws; it unfolds its being according to these laws, and it stands before us, pure, with its green sap. We cannot attribute to it any desires, passions or impulses which could divert it from the right path. If now we observe the blood as it circulates through man, the blood which is the external expression of human consciousness, of the human 'I', and contrast it with the green chlorophyll sap permeating the plant, we shall realize that this streaming, pulsating blood is the expression as much of man's rise to a higher stage of consciousness as it is of the passions and impulses which drag him down.

Then imagine that man develops further; that through his ego he overcomes error, evil and ugliness, everything which tries to drag him down to evil; that he purifies and refines his passions and affections. Picture an ideal which man strives to realize, when his blood will no longer be the expression of any passions, but only of his inner mastery of all that might drag him down. His red blood may then be compared with what the green sap has become in the red rose. Just as the red rose shows us the plant sap in all its purity, and yet at a higher stage than it had reached in the plant, so the red blood of man, when purified and refined, can show what man becomes when he has mastered everything that might drag him down." Metamorphoses of the Soul Paths of Experience Vol. 2 Lecture 3

From (soon to be published) The Esoteric Christian Festivals Book by Kristina Kaine