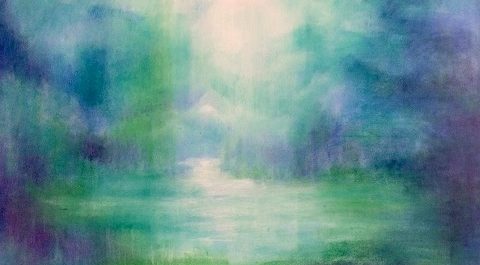 Should we love everyone?
Rudolf Steiner says that we can cause injury to some souls by pouring blind love and adulation over them.
"Spiritual Science grasped by sound human reason develops knowledge in us of what we meet in life, and, above all, of the souls of our fellow men. We shall attempt to understand every human soul.
This understanding, however, is meant in quite a different way from the usual. Unfortunately, in life love is all too often entirely egotistical. Usually a man loves what he is particularly attracted to because of some circumstance or other. For the rest, he contents himself with universal love, a general love for humanity. But what is this? We should be able to understand every human soul. We will not find excellence everywhere, but no harm is done for actually one can do no greater injury to some souls than by pouring blind love and adulation over them."
Life Between Death and a New Birth Lecture 5
Painting: Inner Quiet by Iris Yves