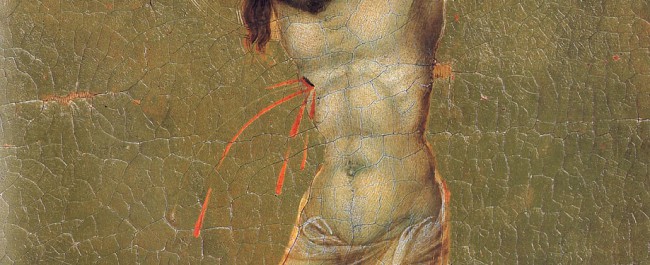 Christ in You, the Hope of Glory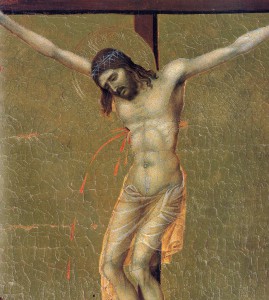 Easter has passed, the eggs are eaten, the holidays are over. Where does that leave us in relation to the crucifixion? We can't say that Christ Jesus is dead and buried because that is definitely not the case. Jesus' body was never found, only the cloths he was wrapped in. Christ didn't have a body, he wasn't a physical being; he was a cosmic being experiencing physical life in the body of Jesus.
To put a finer point on it, the Cosmic Christ entered into Jesus' blood which then flowed into the earth when the soldier stuck him in the side with his lance. Imagine how powerful that blood was. It contained a Cosmic force from the creative centre of the Universe that had never been able to enter into this earth before – just as we couldn't go Mars or Venus unless a vehicle was specially prepared.
The first time the Cosmic Christ was able to exist here was when a vehicle was prepared for it, and that vehicle was Jesus. These are such great mysteries our earthly minds could not possibly understand them fully. So the blood has flowed into the earth – what now? St Paul has an answer.
"….to make the word of God fully known, the mystery hidden for ages and generations but now made manifest to his saints. To them God chose to make known how great among the Gentiles are the riches of the glory of this mystery, which is Christ in you, the hope of glory." Col 1:25-27
Saints, hágios, are those who have entered into a holy love for the mysteries. Gentiles, éthnos, really means the people generally as opposed the select few.
The key words of the mystery are "Christ in you, the hope of glory". Os estin Christos en sý ho elpís ho dóxa. Hope, estin, is a confident expectation. Doxa refers to the transforming radiance in our being when we form the right opinions, dokeo, about the mystery.
So how does this relate to the blood that has flowed into the earth? Everything we eat is grown in this earth. So everything we eat is infused with the powerful blood of Christ. When Jesus was crucified and the flood flowed into the earth Christ was able to assume this earth as his body. Surely this will transform our body, make us look younger, enlivened. So why doesn't everyone look younger and enlivened – including the earth itself? Only those who have entered into a holy love for the mysteries will have this experience. They won't need to tell us that they have had the experience, it will be obvious in their transforming radiance. In this post-Easter period we can work on these ideas in preparation for The Ascension which is 40 days after Easter (Lent and Ascension are two forty-day pillars either side of Easter).
Image: From Duccio artworks for Maesta 1308 – 1311