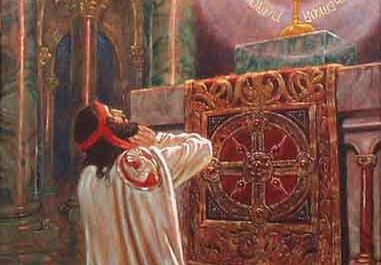 Understanding Spiritual Truth
There are many who believe that it is only necessary to have passed through the gate of death in order to experience everything that can be attained only by dint of great effort on the earth, through Spiritual Science. Such people also believe that after death a man will be able to acquire all occult knowledge, because he will then be in the spiritual world. This, however, is not the case.
Just as here on the earth there live beings other than man, who perceive everything that man is able to perceive by means of his senses, whereas — as in the case of the animals — they are unable to form ideas or concepts of it, so it is with souls living in the super-sensible worlds. Although these souls see the beings and facts of the higher spiritual worlds, they can form no concepts or ideas of them if men here on the earth do not inscribe such concepts and ideas into the Akasha Chronicle.
Source: Rudolf Steiner – GA 152 – Occult Science and Occult Development: Lecture 1 – London, 1st May 1913