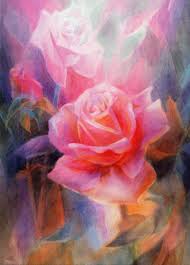 Advent Week Four – Fourth Trial
During the last week of Advent we engage with the forces of our I Am. This is a truly testing time and we are drawn to our inner self like a mother is drawn to her labor pain. In our case, the mother is our soul who wants to look at the new-born self on the one hand, but on the other can't take her mind off the astral where the pangs of birth are experienced.
Our challenge during this week is not to be distracted by the pain but to remain as conscious as possible. Not to scream for the epidural so that we can't feel anything, but to fully participate in this wondrous birth. Through the wisdom that dwells deep within our soul we achieve the harmony required to experience this final week of our journey as consciously as possible.
Lucifer and Ahriman are ready to present us with an array of illusions to prevent us from seeing the new-born self. Will we acquire self-knowledge or will we cling to the illusions which are so attractive to our lower self? Will we dredge up karmic incidents which we have failed to balance or will we be able to step over ourselves and gaze on what is newly born? Only when we realize that the mastery of our karma brings us true self-knowledge will our Advent-ure lead us to our new-born self.
May the presence of Christ and his holy Angels bless us and hold us in the power of his love during Advent.