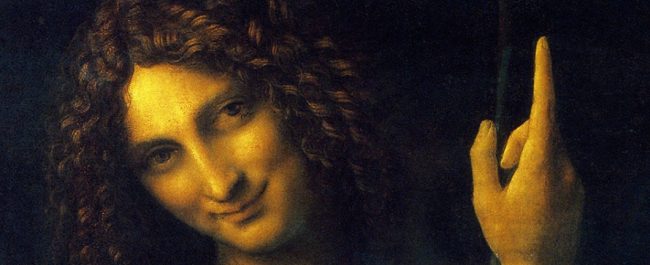 St John's Tide approaches
Preparing for St John's Tide is important work for this time of the year, and this time in evolution.
"All we need to do is find our Real Self. John the Baptist, whose birthday we celebrate on June 24, most famously said it: He must increase, but I must decrease. John 3:30. Our Real Self must increase and our pseudo self must decrease. How do we find this Real Self that must increase? Well it's simple really. Awaken our soul, make it fertile so that it gives birth to our I AM and then journey to the crucifixion so that the Christ Impulse can fully enter into us. No problems, we say, we can do that." Kristina Kaine The Esoteric Christian Festivals – yet to be published.
Saint John The Baptist Painting by Leonardo da Vinci